« back to all news and schedule
2.4.13 Want to hear a sexy man read my books?
Finally! My books will be available as audiobooks this year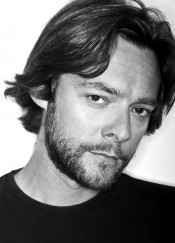 The Prince of Midnight is LIVE on Audible!
I love listening to audiobooks. For a long time, I've dreamed about having my own books produced in audio. I decided to do this myself, because I wanted them to be done to the standards I've always set for myself when writing. Maybe that sounds a bit precious, but an audiobook is a unique performance, the same way a play or a movie made from a novel is unique. The narrator is the heart of this individual work, and that's where I began the entire project. Read about my experience choosing a narrator for my audiobooks at Audiogals and how it felt to hear my own words read aloud by the brilliant narrator, Nicholas Boulton. You can listen to a clip of S.T. Maitland, highwayman from The Prince of Midnight come alive.
Then, if you want to hear something short but really hot, try Nick's reading of Thomas Carew...and remember that you'll be able to hear all of Flowers from the Storm (and all the rest of my books) in that voice.